Monthly Roundup – October 2019
Junior Certificate/Cycle Results:
Congratulations to the Junior Certificate class of 2019 who were awarded splendid results. All were pleased with their levels of attainment.
Ploughing Championships:
About 40 pupils enjoyed a great trip to the National Ploughing Championships in Co. Carlow this year. They had a great day and enjoyed glorious weather throughout. Thanks to H.E. Teacher Ms. Poyntz & Agricultural Science teacher Ms. Kelly for organising this trip.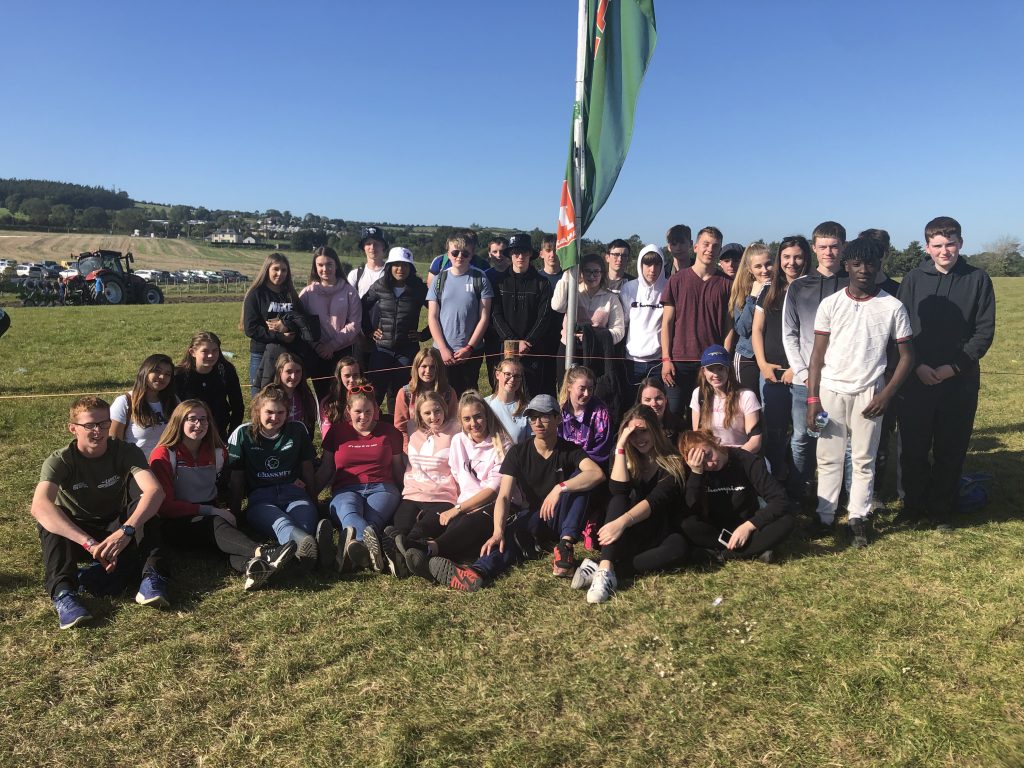 Fun Day & Open Night:
On 30th September we hosted a Fun Day for 110 fifth class pupils from the local primary schools. Those who attended availed of the opportunity to sample some new subjects, view the facilities and meet the teachers & potential new friends. Later that evening we held an information night for parents and pupils. Anyone who missed this event but would still like to learn more about the school, the grants system or the application process is welcome to contact the school.
Contact details: Email: info@royalschoolcavan.ie, follow us on twitter @rscavan, find us on Facebook or simply call 049 4361605!
Higher Options:
In mid-September the Leaving Certificate pupils attended the higher options event in the RDS in Dublin to explore their third level and further education options. Thanks to Miss Sheridan, guidance counsellor for organising this trip.
Hot Lunches & Supervised Study:
Several pupils now avail of the hot lunches supplied by the school. This is a great option in particular for pupils doing afterschool supervised study from 4 to 6.30pm or extra-curricular after school activities.
Carol Service (save the date):
The annual Royal School 'Carols by candlelight' service will take place in Cavan parish church on Wednesday the 18th of December at 7pm. This event has become very popular so please join us for a truly festive occasion.
Student Council:
The Student Council has been elected for the coming academic year. These pupils have been elected by their classmates to represent pupils' views, help shape school policy and give voice to the student body. Best wishes to them all.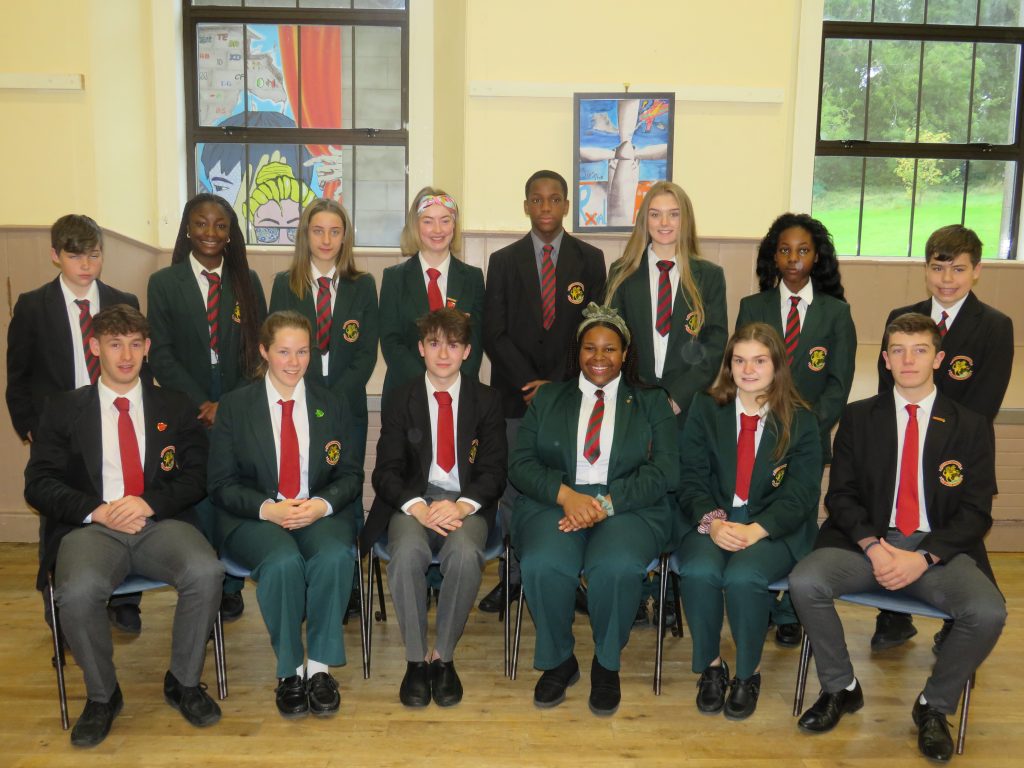 TY Events:
RSC TY were delighted to attend Grease, the musical in late September in the Bord Gáis Energy Theatre in Dublin. This trip was funded by the ongoing Peace IV collaboration between RSC and Loreto College. The TY group have also recently taken part in a TY minority sports day at Clones Peacelink, undertook defibrillator training, enjoyed swimming lessons and circuit training, completed a drama workshop, attended TY Zeminar in Dublin and had a road safety workshop so far this term!
Congratulations!
Congratulations are extended to our TY student Rogan Cunningham, who was crowned the National Indoor and Outdoor Archery Champion for a second year in a row. He also now holds the All Ireland Series Title for U17's. He has also been selected to travel to France in January to represent Ireland at his first World Archery Event.
Congratulations to 3rd year pupils Charlotte & Olivia Moore who travelled with Triathlon Ireland to compete in the Belgian Youth Championships on September 14th. This race consisted of a 500m swim, 12km cycle and 3 km run. Charlotte & Olivia were both placed in the top 6! This event followed the girls' remarkable success last May in the National Post Primary Schools Triathlon Championships where Charlotte took 1st place and Olivia came home 3rd in the U17 girls' event. Well done girls!