Monthly Roundup – March 2022
TY Killary Adventure Trip
The TY pupils really enjoyed their trip to Killary Adventure centre in Co. Galway in early March. They stayed 4 days and undertook several challenges such as team building, hiking, bog jumping, high ropes, archery and much more. They were blessed with fabulous weather and the whole trip was a very memorable experience. Thanks to Mr. McHugh and Ms. Kelly for accompanying the pupils.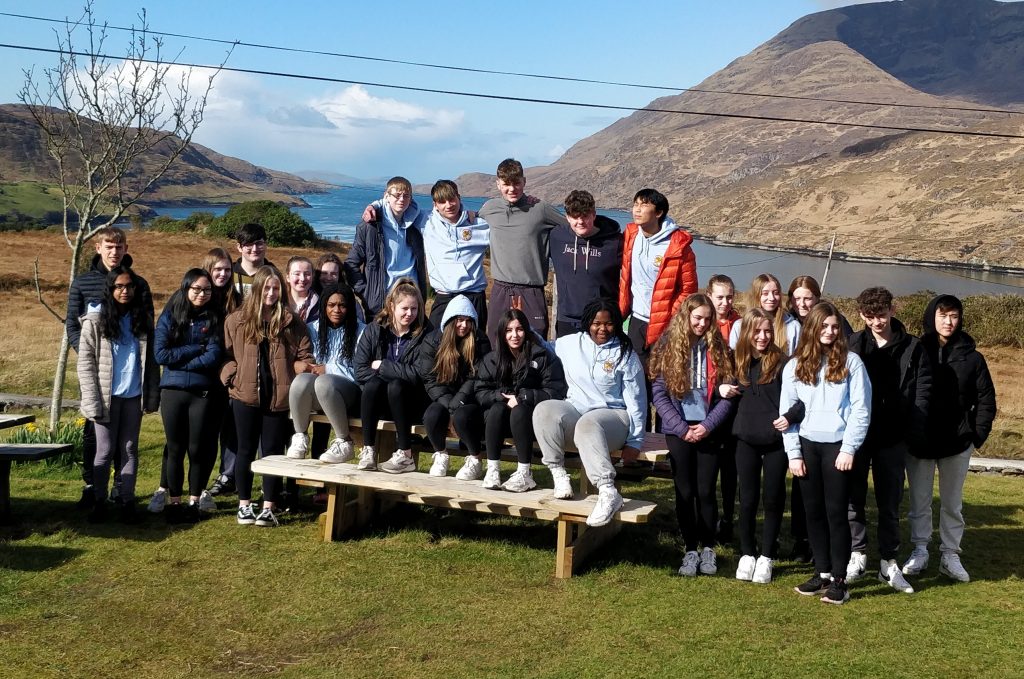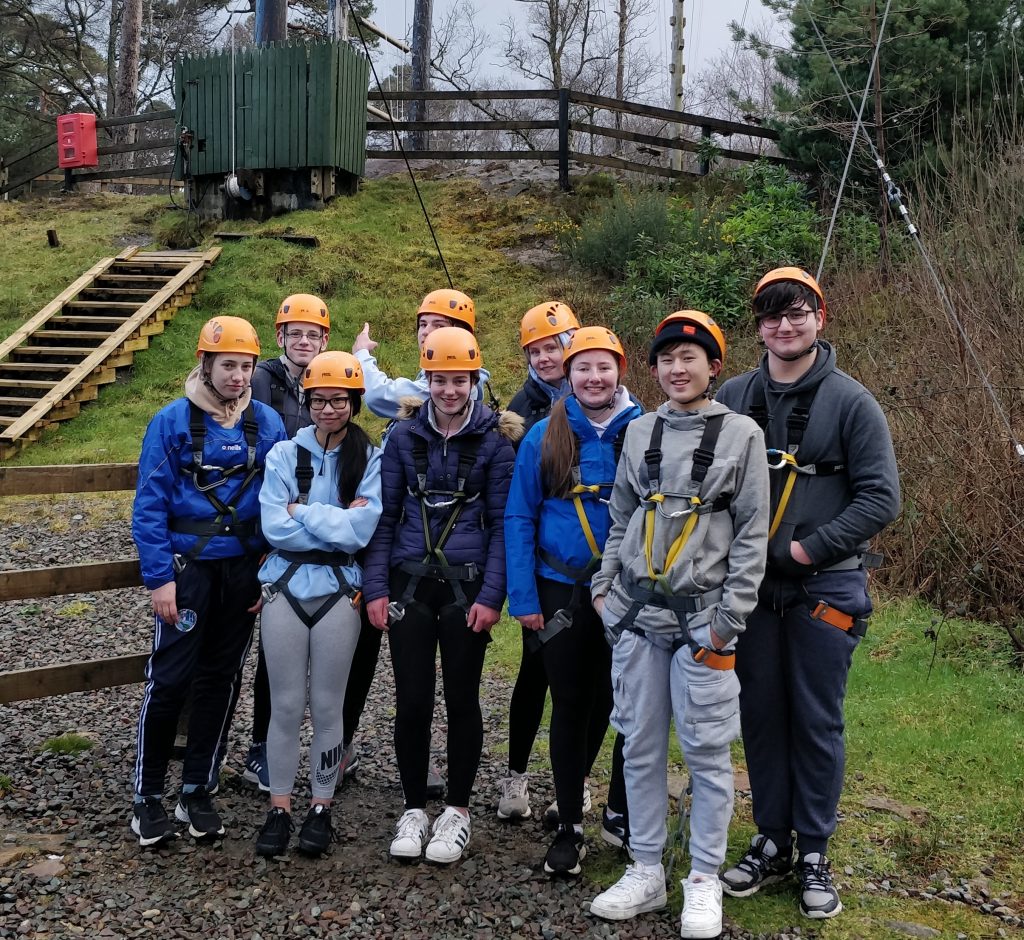 Art Department Activities
The Art students in RSC have enjoyed several new initiatives this term. They enjoyed a visit to an exhibition by Margot Quinn in the Town Hall in Cavan (pictured). They also hosted an Art lecturer and some students to learn more about Art in 3rd level. As part of the Creative Schools initiative, they have enjoyed working with a drama facilitator, with whom they are planning to produce a drama as part of a wider RSC Creative Exhibition in the Town Hall theatre, Cavan in May.
TY Activities
TY students recently completed the Aware Life Skills Programme, Concussion Course and Irish Guide Dogs for the Blind virtual programme. They are also learning the very important skills of First Aid and CPR. They completed their first week of Work Experience in February with their second week coming up in April.
Theatre Trip
Form 3 pupils enjoyed their trip to the Mill Theatre, Dundrum to attend their production of Romeo and Juliet. Thanks to Ms. Bates and Ms. Buchanan for organising this trip.
Christian Union Dinner Dance
On Thursday 31st March senior pupils are planning to attend the annual CU dinner dance in the Hillgrove Hotel, Monaghan. They will be joined by pupils from Monaghan Collegiate, Armagh Royal School and other schools.
Languages and Cultures week
During the week the school hosted a 'Cultures Expo' where pupils from different backgrounds were invited to display their home countries flag, food and culture. This is a great way for pupils to broaden their experience of various cultures.
Seachtain na Gaeilge
A full schedule of events took place for pupils during this fortnight in March. Form 1 enjoyed a table quiz hosted by TY pupils and a poster competition. The Pop up Gaeltacht proved to be a very popular activity with all pupils and teachers participating in this event "Beatha teanga í a labhairt' (You give life to the language when you speak it). The pupils here at the Royal School are always encouraged to speak Irish on a daily basis and their efforts are recognised by awarding the pupils with a Certificate entitled 'Gaeilgeoir na Seachtaine' during Seachtain na Gaeilge (Irish speaker of the week). This year we were very lucky to have a Cavan/Monaghan based group called Music Generation visit our school to teach our Transition Year and Form 5 pupils Bodhrán skills also.
National Music Award
Congratulations to Jacob, a 6th Year Music student who was awarded 1st Class Honours in the over 17 solo singing competition at the Interschools Music Festival held at Wesley College Dublin on Saturday 5 March.