Monthly Roundup – November 2021
TY Activities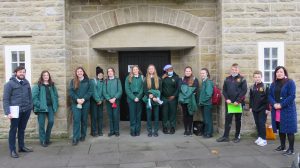 The last number of weeks have been really busy for our TY pupils. On top of their usual classes, modules, and projects they have enjoyed team building workshops, a seminar on friendship & relationships, the TY Architects in schools programme, the Cavan Drama festival, drumming lessons, juggling lessons, guidance and college presentations!
School Improvement Plans 2021/22
These plans are accessible on the school website. The current focus is on teachers using effective, higher order questioning in their classrooms which encourages pupils to engage with material in a deeper and more meaningful way. There is also a focus on more detailed feedback for pupils as well as an ongoing emphasis on literacy and numeracy.
World Junior Triathlon Championships 2021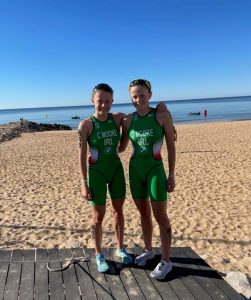 Well done to Charlotte and Olivia Moore who travelled to Quarteira, Portugal in November to represent Ireland in their first world championships.
Team Hope Christmas Shoebox Appeal
Well done to the many pupils who have been busy preparing shoeboxes for delivery to Eastern Europe and Africa. We are delighted to be able to engage with this project again this year. It is a practical expression of the school's Christian ethos. In many cases these gifts may be the only one these children receive this Christmas and are therefore much appreciated.
Mini Companies
There are 16 mini companies operating in the school this year. Many of these will attend craft fairs/sales over the festive period. They will also produce an online sales catalogue again this year. Please look out for this on our social media channels.
Maths week
In late October the students really enjoyed the RSC maths week. Glorious weather allowed the maths teachers bring the classroom outside to engage pupils in a number of challenges around the school grounds. Thanks to Mr. Kavanagh and Ms. Henry for all of their work on this.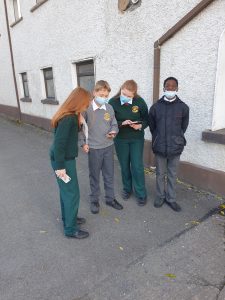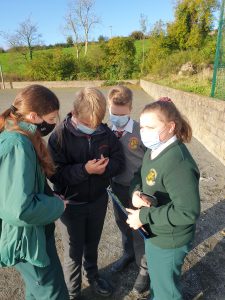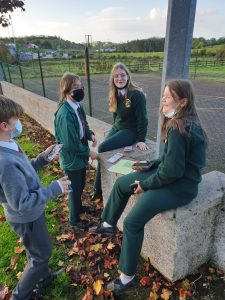 Art Grant
The Art Department was delighted to recently receive a grant from BLAST and the Department of Education. This grant will enable our students to work with a local artist to design a unique piece of visual art for our school. Well done to Ms. Burns and Ms. Crowe on securing this funding.